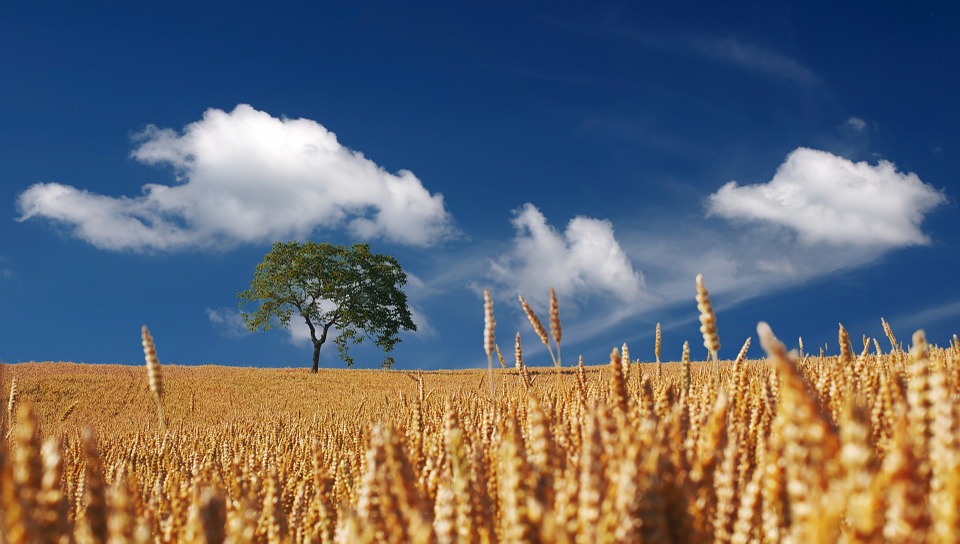 La grande multinazionale DuPont si occupa di CRISPR-CAS9 come tecnologia per migliorare l'agricoltura "editando" i geni delle piante. E promette di farlo con coscienza, decidendo sempre dopo aver sentito molti pareri diversi sulle questioni più controverse. L'etica diventa metodo e procedura per un'organizzazione che ha bisogno di avere il consenso dei suoi clienti in tutto il mondo e dell'opinione pubblica in generale. Un'evoluzione che non possiamo dire sia destinata a ottenere risultati sicuri né per la DuPont né per la società, ma che va vista con attenzione. Questo il comunicato. E il sito di riferimento con alcune spiegazioni sulla strategia di DuPont in materia. Da notare le parole (in piccolo nel comunicato, in corsivo qui) alla fine del comunicato che avvertono i lettori sul fatto che questo genere di dichiarazioni, orientate al futuro, non possono essere considerate "sicure"…
DuPont Pioneer's New CRISPR-Cas Website Demonstrates Abundant Potential for Agriculture

First-of-its-kind publicly available resource for advanced plant breeding technology

JOHNSTON, Iowa, April 27, 2017 – Want to learn more about CRISPR-Cas applications in agriculture? DuPont Pioneer today launched a unique website (CRISPRCas.pioneer.com) that demonstrates how this advanced plant breeding technology is a more efficient way to improve plants and help farmers produce more and better food, with fewer resources. It highlights the business' principles, research and collaboration efforts in this area.

"Acknowledged as a breakthrough in biology, the public conversation about CRISPR- Cas technology across human, animal and plant applications is growing," said Neal Gutterson, vice president, Research & Development, DuPont Pioneer. "At DuPont Pioneer, we want to be an active participant in this important dialogue and make information about our crop research and product development activities with CRISPR-Cas easily accessible."

Available resources on the website include a video, webinar replay, answers to frequently asked questions, news releases, science manuscripts and a glossary of scientific terms related to CRISPR-Cas. Content will be added and refreshed on a regular basis.

"All new technologies require social permission to practice them. It's our responsibility to build trust with consumers through active engagement and transparency to realize the full promise CRISPR-Cas represents for a stable and healthy food supply," said Gutterson

Based on a natural system, CRISPR-Cas can precisely improve a plant without incorporating DNA from another species. It's a continuation of what people have been doing since plants were first domesticated – selecting plants for their desired characteristics like higher yields, disease resistance, longer shelf life or better nutrition. CRIPSR-Cas is one tool that could help keep pace with the growing demand for more sustainable agricultural solutions.

Pioneer has a CRISPR-Cas advanced plant breeding platform to develop seed products for greater environmental resiliency, productivity and sustainability. Pioneer announced earlier this year its intentions to commercialize waxy corn hybrids as its first product developed with CRISPR-Cas, pending completion of field trials and applicable regulatory reviews. The technology has applicability for all Pioneer crops of interest, including corn, soybeans, canola, wheat and rice.

DuPont Pioneer is the world's leading developer and supplier of advanced plant genetics, providing high-quality seeds to farmers in more than 90 countries. Pioneer provides agronomic support and services to help increase farmer productivity and profitability and strives to develop sustainable agricultural systems for people everywhere. Science with Service Delivering Success®

DuPont (NYSE: DD) has been bringing world-class science and engineering to the global marketplace in the form of innovative products, materials, and services since 1802. The company believes that by collaborating with customers, governments, NGOs, and thought leaders, we can help find solutions to such global challenges as providing enough healthy food for people everywhere, decreasing dependence on fossil fuels, and protecting life and the environment. For additional information about DuPont and its commitment to inclusive innovation, please visit www.dupont.com.

Forward-Looking Statements: This communication contains "forward-looking statements" within the meaning of the federal securities laws, including Section 27A of the Securities Act of 1933, as amended, and Section 21E of the Securities Exchange Act of 1934, as amended. In this context, forward-looking statements often address expected future business and financial performance and financial condition, and often contain words such as "expect," "anticipate," "intend," "plan," "believe," "seek," "see," "will," "would," "target," similar expressions, and variations or negatives of these words. Forward-looking statements by their nature address matters that are, to different degrees, uncertain, such as statements about the consummation of the proposed transaction and the anticipated benefits thereof. Forward-looking statements are not guarantees of future performance and are based on certain assumptions and expectations of future events which may not be realized. Forward – looking statements also involve risks and uncertainties, many of which are beyond the company's control. Some of the important factors that could cause the company's actual results to differ materially from those projected in any such forward – looking statements are: fluctuations in energy and raw material prices; failure to develop and market new products and optimally manage product life cycles; ability to respond to market acceptance, rules, regulations and policies affecting products based on biotechnology and, in general, for products for the agriculture industry; outcome of significant litigation and environmental matters, including realization of associated indemnification assets, if any; failure to appropriately manage process safety and product stewardship issues; changes in laws and regulations or political conditions; global economic and capital markets conditions, such as inflation, interest and currency exchange rates; business or supply disruptions; security threats, such as acts of sabotage, terrorism or war, natural disasters and weather events and patterns which could affect demand as well as availability of products for the agriculture industry; ability to protect and enforce the company's intellectual property rights; successful integration of acquired businesses and separation of underperforming or non-strategic assets or businesses; and risks related to the agreement entered on December 11, 2015, with The Dow Chemical Company pursuant to which the companies have agreed to effect an all-stock merger of equals, including the completion of the proposed transaction on anticipated terms and timing, the ability to fully and timely realize the expected benefits of the proposed transaction and risks related to the intended business separations contemplated to occur after the completion of the proposed transaction. The company undertakes no duty to publicly revise or update any forward-looking statements as a result of future developments, or new information or otherwise, should circumstances change, except as otherwise required by securities and other applicable laws.